List of Top Eco-Friendly Cleaning Products
Living an eco-friendly lifestyle includes trying to use alternative products that will make less of an impact on the environment. Take your cleaning products for example. Most people have a cabinet at home filled with cleaning products, most of which contain harmful ingredients that are not only bad for your health, but also toxic to the environment.
As an environmental 501 c3 organization, The Gaia Movement USA is dedicated to educating the public of important environmental issues. We understand that making small changes, like switching to eco-friendly cleaning products, can make a lasting impact on the environment. We are constantly researching more eco-friendly products on the market and encourage everyone to switch over to products that are less toxic to the environment.
Check out some great eco-friendly cleaning products on the market: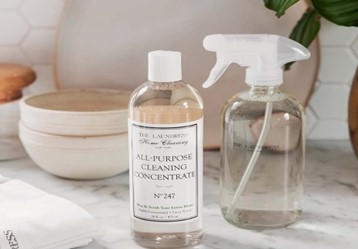 SUSTAINABLE ALL-PURPOSE CLEANERS:
Murchison-Hume All-Purpose Cleaner: This refillable spray cleaner is easy to use and is great for cleaning wood and upholstery. The spray eliminates dust and unsightly grime without the use of harsh chemicals.
The Laundress Surface Cleaner: This cleaner is biodegradable and has a subtle scent. You can use it to clean almost any surface in your home.
Good Vibes All Purpose Cleaner: This plant-based product can be diluted to last long while cleaning most surfaces and floors. They use natural ingredients to add scents to their products.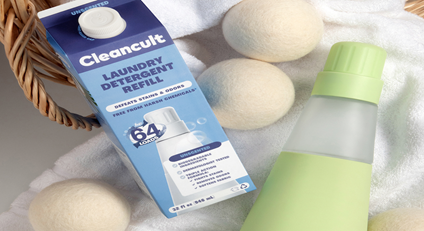 SUSTAINABLE LAUNDRY PRODUCTS:
Cleancult Liquid Laundry & Refillable Laundry Bottle: Their ecofriendly laundry solution uses biodegradable ingredients and are packaged in low-waste milk cartons to be used with their refillable laundry bottles.
Blueland Laundry Starter Set: Their dry-form tablet lifts stains and dirt without any of the plastic-wrapped waste. This product is vegan, gluten free, soy and nut-free while also not including any toxic chemicals.
Kind Laundry Detergent Sheets: Made with zero-waste packaging and safer ingredients, their laundry detergent sheets are more eco-friendly than most conventional detergents and don't use single-use plastic jugs and packaging.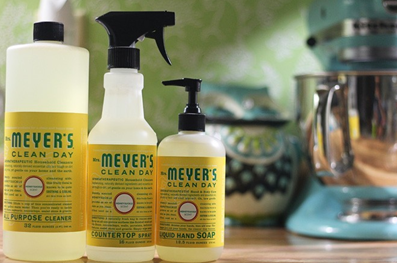 SUSTAINABLE KITCHEN AND BATHROOM PRODUCTS: