How To Recycle With Gaia
Gaia offers an easy way to recycle many items. It is a great way for you to participate in protecting the environment and prevent textile dumping in landfills.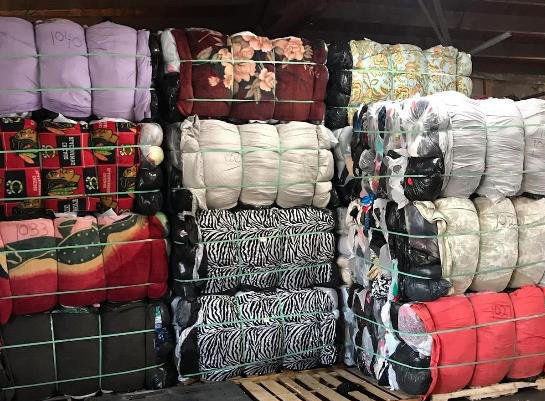 Step 1. Gather your unwanted clothes, textiles and other items you plan to donate. Most household textiles can be recycled. Don't worry if the items are not in top notch condition! We do accept items that may be stained or torn a bit as long as they are still wearable!
Step 2. Ensure all textile and other items are in tied bags. Please remove all hangers.
Step 3. Click the Find A Box button on the top of the Gaia home page to find the closest drop box to you. Gaia has drop boxes in Chicago, Louisville, KY, and surrounding areas!
Step 4. Place all items directly into the drop box. If the drop box is full or you run into any issues, please call our main office. Provide them with the location of the box and the issue so we can work to fix the issue! (If you need a tax receipt for your donation, please stop by our office.)
Acceptable Clothing and Textiles Items:
blouses, coats, dresses, pants, shirts, socks, suits, tuxedos, sweaters, undergarments, ties, jeans, hats, jackets, scarves, swimsuits, pairs of shoes (no individual shoes)
bedspreads, sheets, blankets, drapes, sofa covers, quilts
towels, washcloths, curtains, pillows, sleeping bags
Unacceptable Items:
mattresses, rugs, carpets, big cushions, furniture, foam mats, vinyl shower curtains, batteries, perishable foods, liquids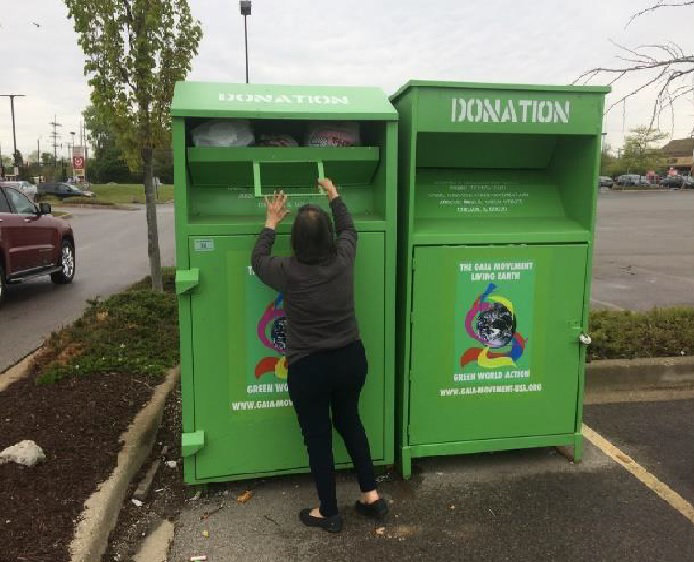 Acceptable Miscellaneous:
all toys, dolls, intact games & puzzles, figurines, CD and DVD, books
purses, handbags, backpacks, tote-bags, belts
gently worn pots & pans, smaller paintings, picture frames, candle holders, hand tools
Unacceptable Miscellaneous:
large luggage, electric tools, lamps, furniture, appliances, blinds, wood paper, wrapping paper, office supplies, car seats, strollers
electronics, televisions, computers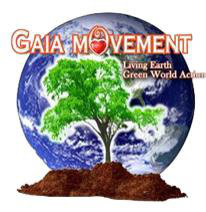 NOTE: What about my fabric scraps or pillow stuffing?
Gaia, like most other collectors, are unable to accept these items. Textile Recycling is a complicated process and items go through a series of sorting channels. Unfortunately, these items apply to companies that can generate thousands of pounds of materials at a time, all with consistent size and material makeup.