Our textile Recycling:  From start to finish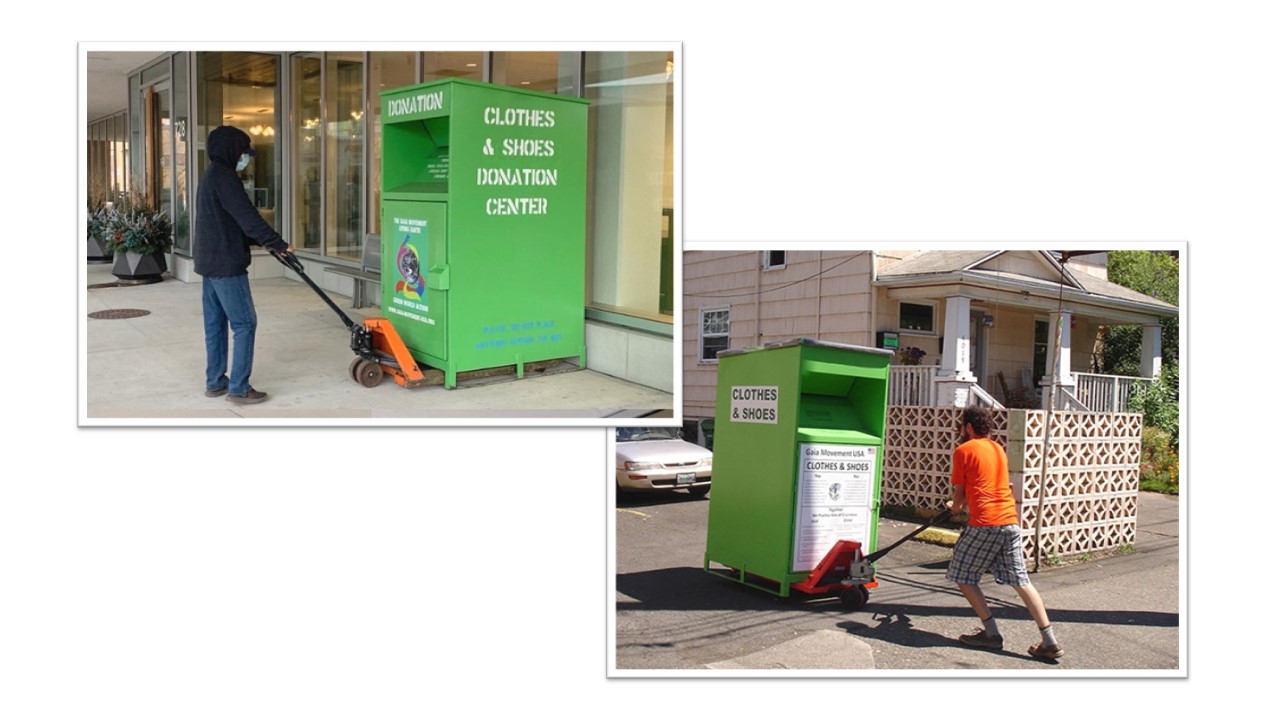 We place our Gaia drop boxes in agreement with businesses to collect gently used textiles.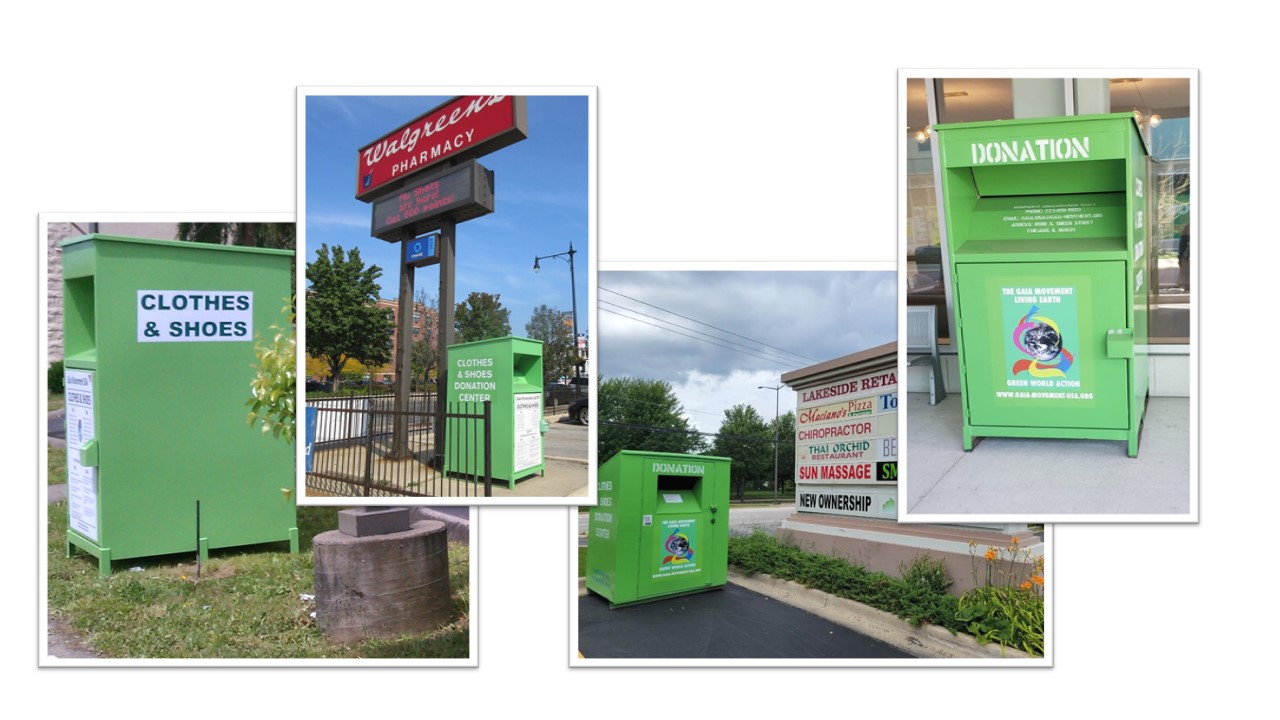 The Gaia drop boxes can be found in parking lots and other designated areas of businesses.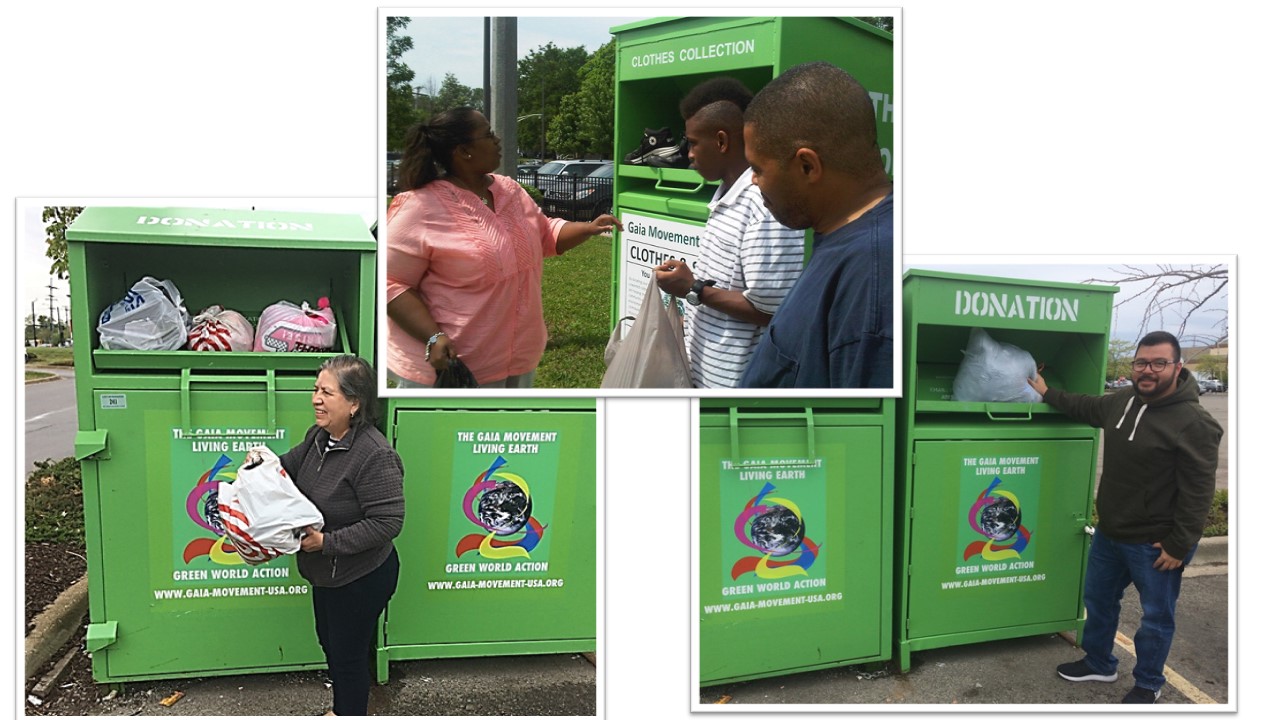 A chute opens to allow people to place bags of clothes, shoes, toys, and small household items inside of the drop box in a clean and sustainable manner.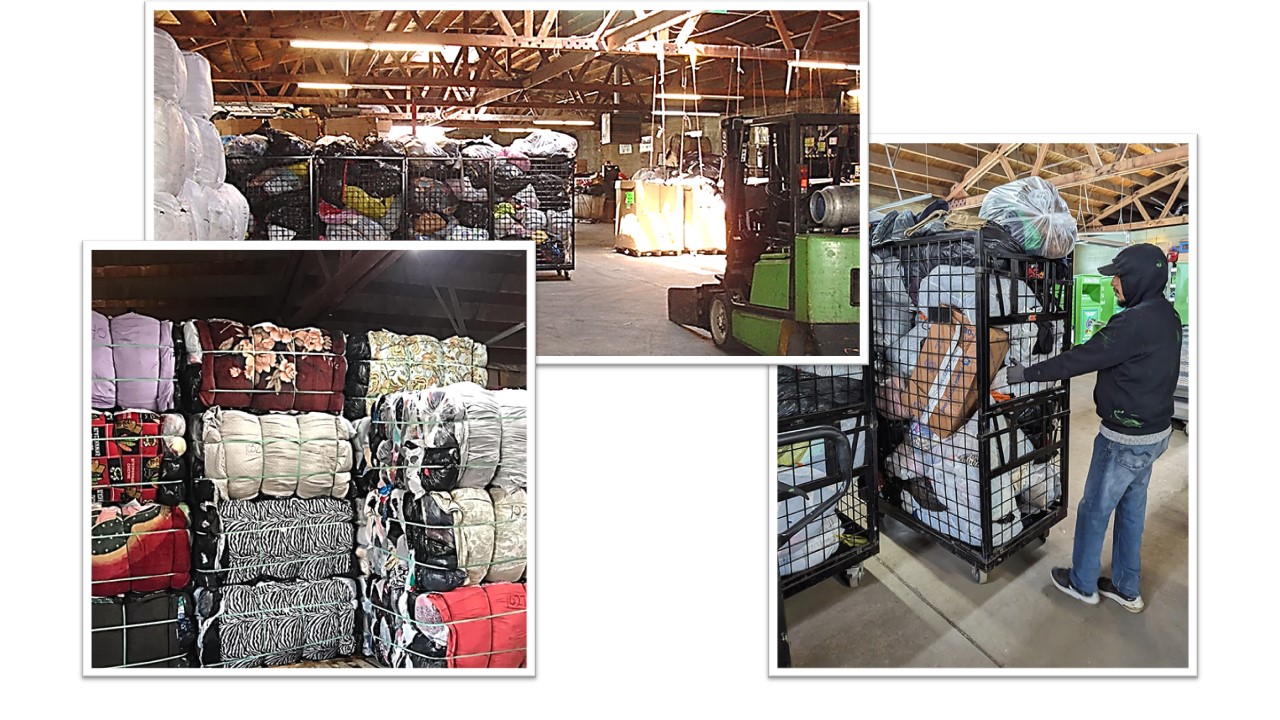 All donated items are brought to our warehouses where they are packed by type.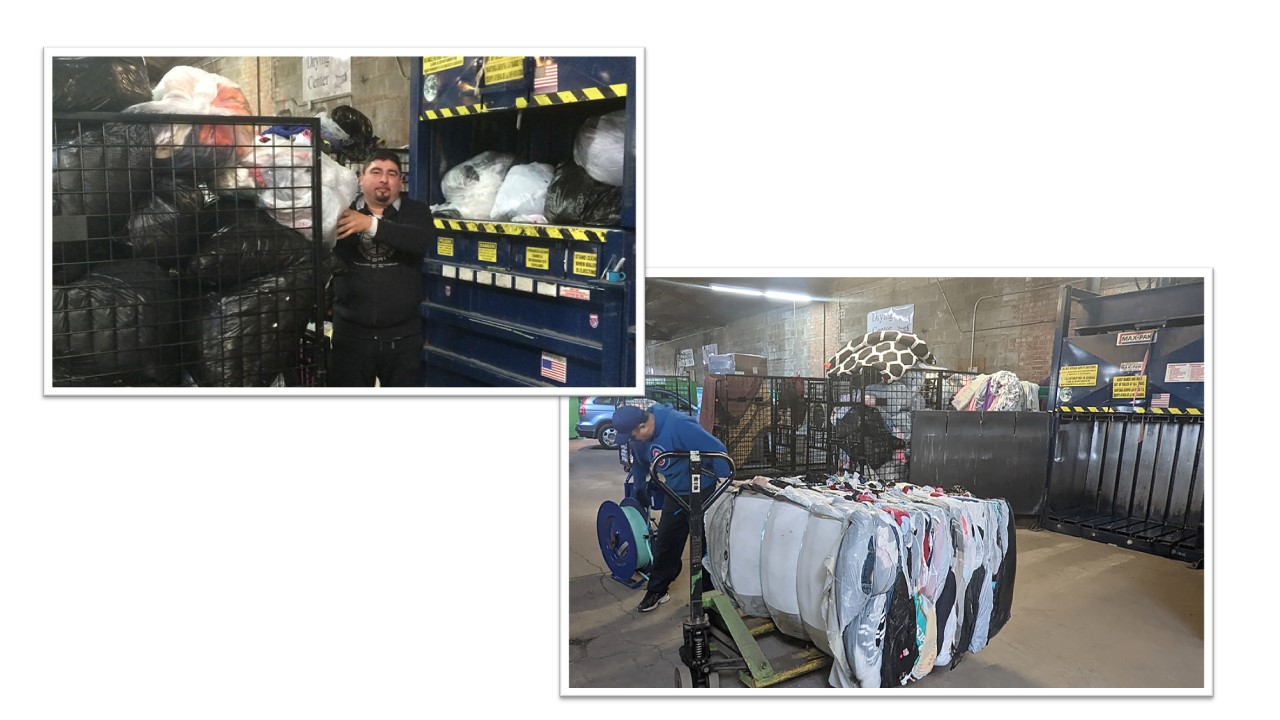 Bags with clothes go in a baling machine, where they are pressed into 1,000-pound bales.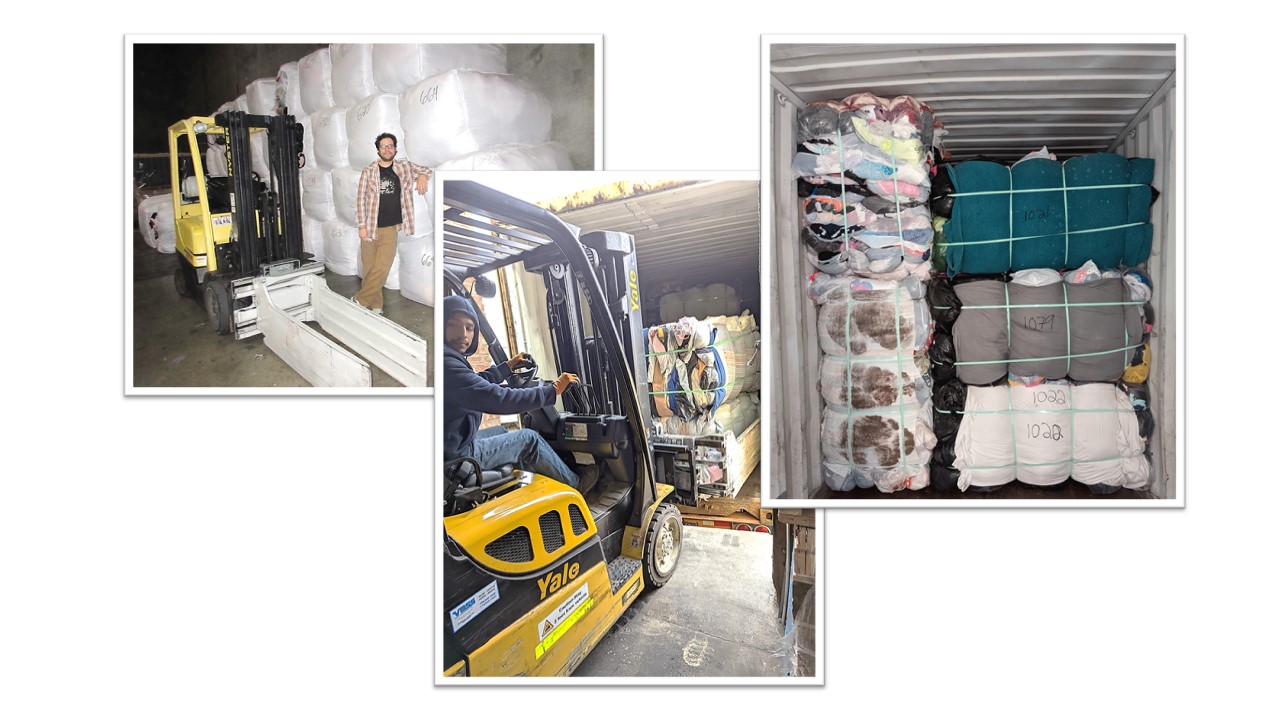 The bales are stacked and then around 45 of those bales are shipped in a container to go to countries like Guatemala, Nicaragua and Chile. Once there, importers buy them per pound for an affordable price.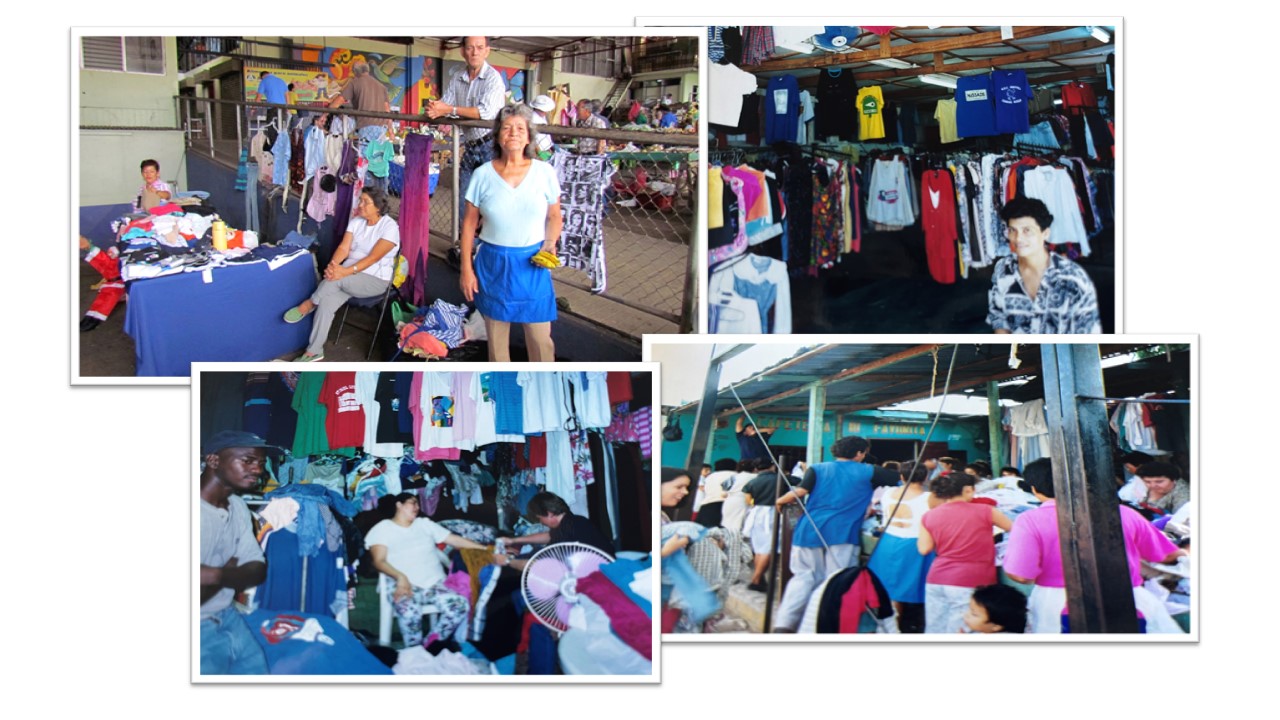 Some of the clothes go to marketplaces and thrift stores in Central America and can make a good source of income for families. This helps build up the economy by providing jobs and high-quality clothing to families.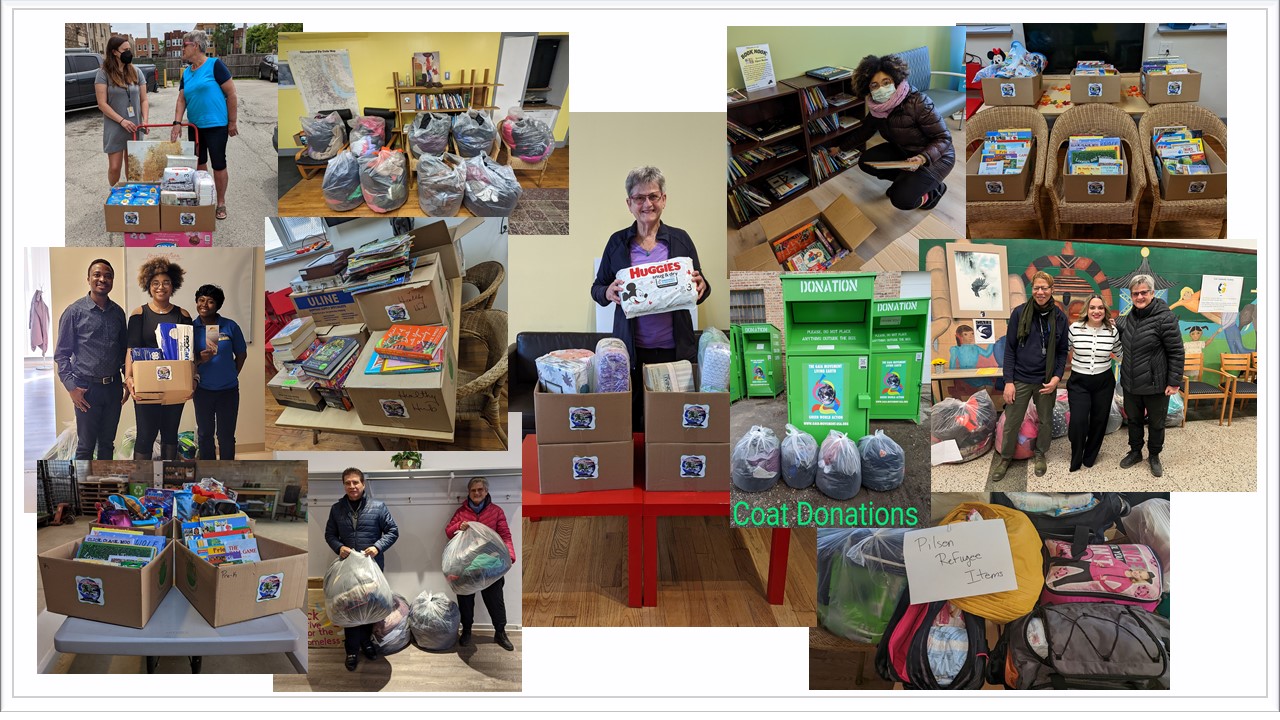 In the Chicagoland area our donations go out to support local organizations. Specific items such as coats, food, and other necessities are sorted and prepared to be donated to local shelters and schools.
Here at the Gaia Movement, we are proud of the sustainable work we do and encourage others to live more sustainably. We cannot express how grateful we are to all of our partners who support our mission by promoting our nonprofit organization, hosting a Gaia drop box, or both! However, everyone from the CEO and founder of Gaia, the warehouse workers, territory managers, office workers, and operations team members would like to express our infinite gratitude to all the patrons who try to live sustainably by checking out the educational resources available on our website and dropping off their gently used textiles at a Gaia drop box!!! When you recycle your textiles, you make a positive impact in your community and on our planet!!!